The Organized Grant Writer offers resources and training to help you find funding, write grants, and manage the proposal process.
Intro to Proposal Mgmt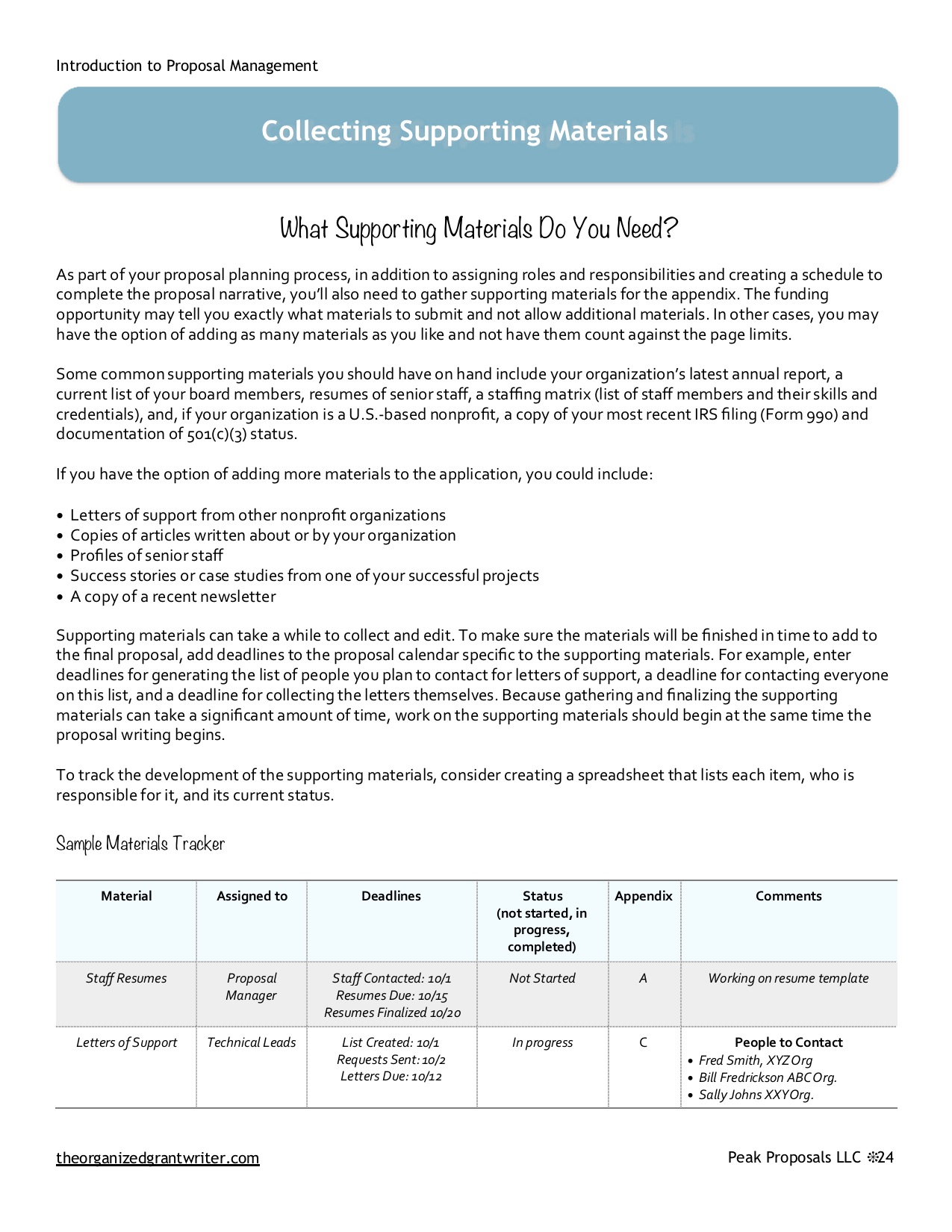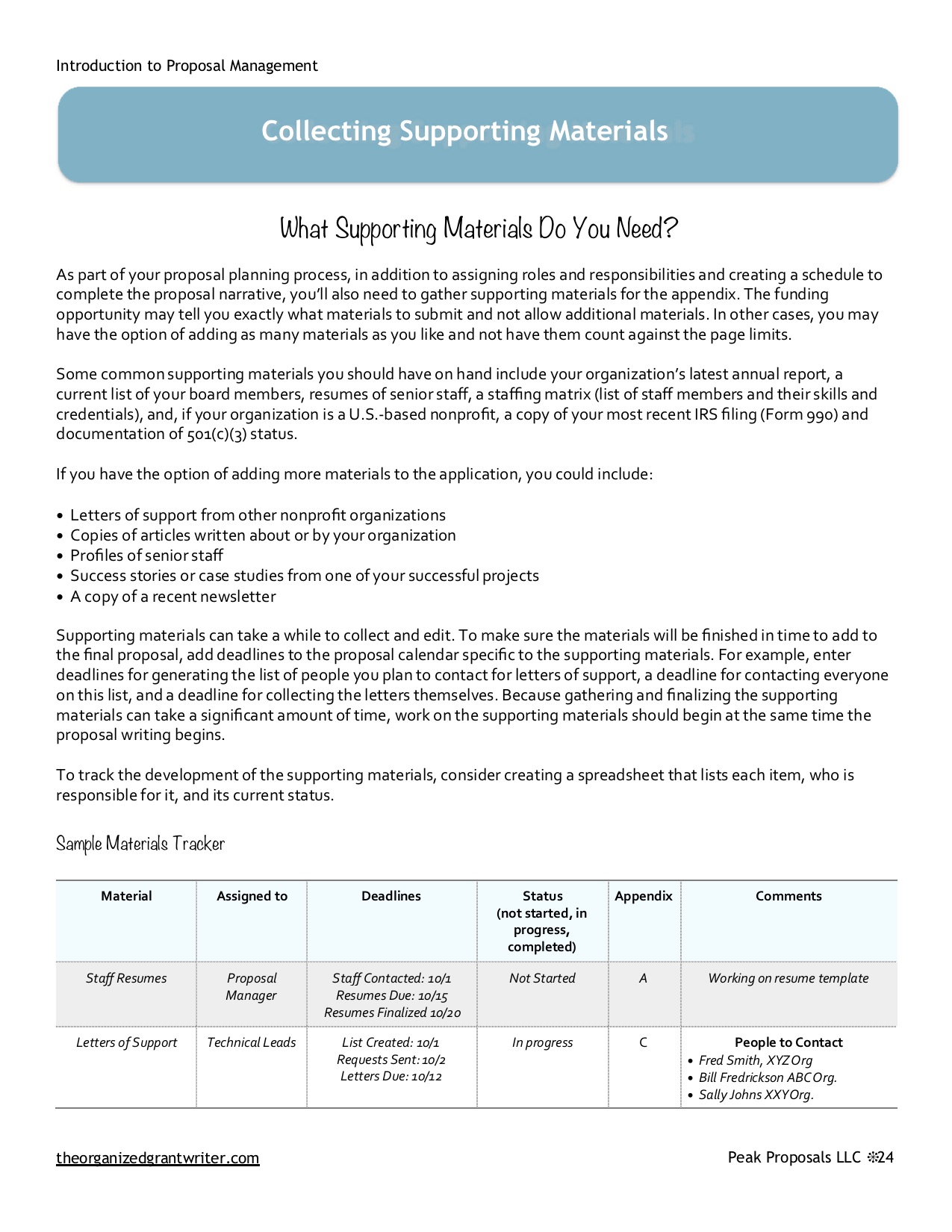 Intro to Proposal Mgmt
New to grant writing and proposal management? This 40+ page, hands-on guide will take you through the process of planning a proposal all the way through to submission. In addition to detailed guidance, the guide includes seven worksheets and templates.
From assembling the proposal team to managing the filing system and executing the final submission, the guide provides information that is actionable and highly practical.
You'll find templates to:
Plan proposal team meetings
Develop a team member contact list
Create a proposal schedule
Collect reviewer feedback
Complete an inventory of proposal materials
You'll also find suggested guidelines for:
Composing email messages that get read
Polishing the final draft with the help of a style guide
Naming files and folders to make them easy to locate and search
Completing a final review before submitting the proposal
Contacting the funder after the proposal submission
Format: The guide is offered as a PDF download. After purchase, you'll receive a link to download the guide. Your purchase includes free access to new editions.
**This eBook comes with a money back guarantee. If you are dissatisfied with your purchase please send an email to peakproposals@peakproposals.com within 30 days of purchase for a full refund.**